Christine Burn LGSM (Hons) ALAM
Tel: 07866-500-289
Firework Factory Poetry is a collective of Poets & Performers with a passion for Poetry & Creative Writing. The Team is led by David Tait, a vibrant & exciting voice on the contemporary scene. Winner of The Alison Morland Poetry Prize, nominated for The Bridport Prize & published in The Guardian. His debut, sell-out, chapbook Suitcase/Earthquake is published by Erbacce Press.
David has had his work showcased by the National Trust and has been published in numerous literary journals, including New Departures, Pomegranate, The Cadaverine and Poetry & Audience. He has led Writing Workshops for a number of years in Thailand, Japan and in the UK and read his work at poetry events throughout the country, including the Ilkley Literature Festival.
Christine Burn LGSM(Hons)ALAM joins the team as a Performance Specialist having worked with the BBC in News & Presentation and with Voice-Overs-UK where she recorded over 1,000 adverts for brand leaders like Cadbury's, BT, Reebok, ICI & Rolls Royce. As an Actress, Role Player & a qualified Teacher she has worked with all ages in Schools, Universities & Business - leading courses on Media & Presentation Skills. She holds the Poetry Society Gold Medal for Verse Speaking & won their Victrix Ludorum Prize at an international festival. She has read Poetry on BBC TV and on Radio 4 and given Recitals in the UK & USA
​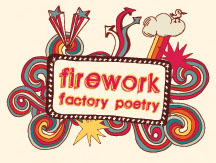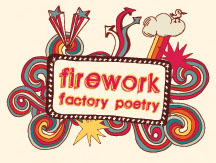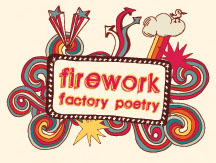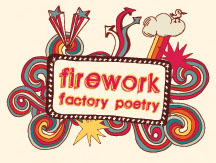 Sonnet in the Snow by David Tait
i knew it would stick, so i wake up early to put on my coat – and write you a sonnet in the snow. i stake the first claim of your street's snowflake footprints then write it
on the rooftops of four cars – the chalk crunch as i trace white words on metal – looping letters that curl precise for your eyes. when you open the drapes it will melt your chill heart.
though of course it doesn't work out like this. the woman next door drives off with stanza two and i watch by the hedge as the blizzard summons day and school kids kill the couplet for a man made of snow.
your sonnet in the snow glows pale below the moon but your curtains never open. it has melted by noon.
​
Christine Burn is a professional actress & Role-Player. Presenter & Voice Over. Lecturer in Presentation Skills. Licentiate of Guildhall School of Music & Drama. Qualified Teacher. Awarded the Poetry Society Gold Medal. Associate of London Academy of Music & Dramatic Art.
BBC TV News & Presentation London & Manchester, 8 years Presenting & Scriptwriting plus 8 years with BFBS TV London & Germany Stories, Education, Poetry & Music programmes for ITV and BBC including Interviews with MP's and the Secretary of State for Education
Voice Over Credits Over 1,000 TV & Radio Commercials & Corporate films including British Telecom BT Pager Voice. Presenter of the BT Road Show The Communications Revolution. The Voice of a Dinosaur for Liverpool Museums. Talking Petrol Pump (Mobil). ASDA. Cadbury's. Reebok. M&S. British Gas. Classic FM. Rolls Royce. Lynx. Berketex. Littlewoods. Zeneca. BA. Natwest Bank. brother. Boots. Holiday Inn. The National Trust. Mornflakes. BHS.Pizza Hut. Jive Bunny Cartoon! 5 Rabbits and the Narrator. Touchwood Shopping Centre TV Campaign. Toyota. Storyteller on Stories for David by Barbara Barclay. Telephone Prompts for MBNA International Bank, AT&T (USA). Mast Diagnostic. BT. County Hall London. Media Training Courses & Role Play for Universities & Businesses Zeneca.FMC. The Trafford Centre.Great Lakes. BAE British Aerospace. CNC. The Immigration Service. DWP Department of Work & Pensions.The Home Office.Alliance & Leicester. ICI. Domino. British Airways. The Fire & Rescue Service.Camelot. Accenture Abbey National. BT.The Audit Commission. ASDA.
History & Drama Conferences for Education Authorities & Inset Days for Teachers. Historical Plays & Workshops for Primary & Secondary Schools to enhance the National Curriculum. Confidence Building for Children using Role-Play, Relaxation & Voice Production, Drama & Poetry Reminiscence Work for Retirement Centres Drama & Role-Plays on Safety. Lunchbox Theatre Company Writing & producing historical plays. For Lancashire Education History Conference.
The Runaway Apprentice now on a National Tour of Schools. Escape to Styal for Quarry Bank Mill with Costumes made by HM Prison. Silk, Satin, Muslin, Rags for Macclesfield Museums. The Chapman & the 1d Chapbook. The Victorian Schoolroom.
Professional Theatre Credits include Mrs Gascoigne in D.H.Lawrence's The Daughter in Law. Joy Gresham in Shadowlands. Kate in Dancing at Lughnasa by Brian Friel. Ines in Sarte's Huis Clos a West End & National Tour. Originated the Belt Up in the Back Campaign with GMP Greater Manchester Police & VAG Volkswagen which changed the law on rear seat belts for children, organised the Play Safe in the Park Campaign for Cheshire Parks. Poetry Recitals in UK & USA . Sans Dieu Rien
Christine Burn LGSM (HONS) ALAM Life Member of Equity London WC2 9EG Presentation & Media Skills for Businesses & Universities Individual Coaching for Auditions & Presentations
​